In the course of my WordPress education, no single developer or group has influenced the the way I do things more than Justin Tadlock. Purchasing a Theme Hybrid membership has been one of the most valuable WordPress tools I've had over the years.
So it's probably no surprise that I'm a big fan of Justin's Members plugin. It's a simple but powerful tool for managing users, roles, and capabilities in WordPress. If you've ever needed to give a user access to aspects of your website that were outside of the standard WordPress user controls, you've probably come across this plugin yourself.
It's been quite a while since Members has had a major update (6 years in fact). While it's worked as advertised without a hitch for me, I'm excited a new version has just been released with a ton of great improvements. Read more about it here: Members is back with a brand-new edition
New Edit Role Screen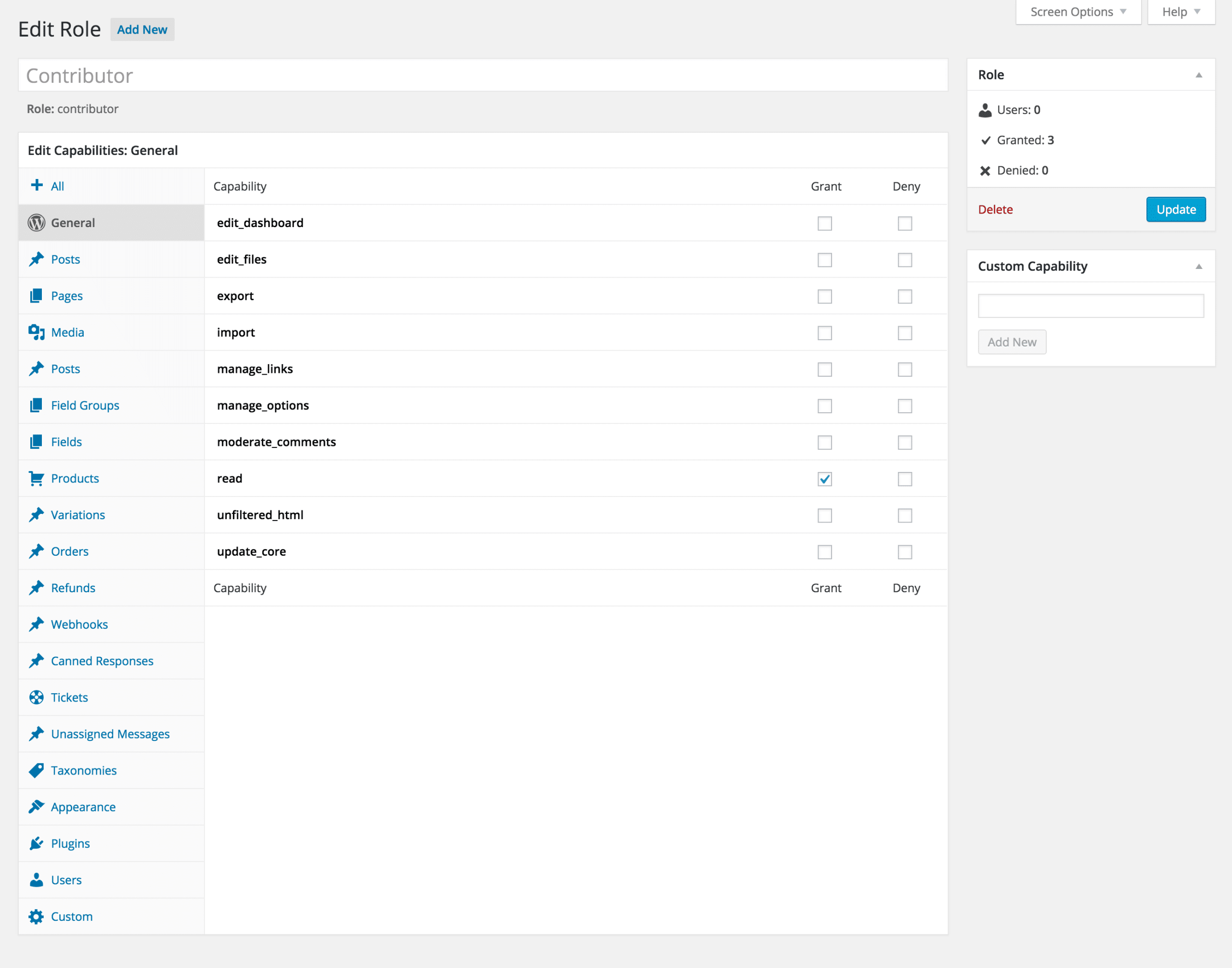 Editing roles in the prior version was a bit cumbersome – you had to type in each new capability individually. For me that meant hunting down the exact capability name and hoping I got it right. Adding existing capabilities often meant doing a browser search for a string and checking the boxes off for each one.
The new screen uses tabs and is very well organized. Granting capabilities is very quick and easy now. There's also the ability to deny capabilities. I'm not certain how I'll use that, but when it comes up I'm sure I'll be grateful it's there.
Multiple Roles per User


The option to add a user to multiple roles has been a request for quite a while. It doesn't come up often, but when it does, this will save loads of time and effort.
Other Features
There's a few other new features for developers. I haven't had time to dig deep into how I might use them but here's a quick list:
Role groups.
Capability groups.
Edit/New role meta boxes.
Custom role translations.
Justin plans on writing a few tutorials in the next few weeks or months, so check in there and see what's new.
I'd love to hear how you'll be using this new version of Members, leave a comment below!
References: