Cinch is your personal WordPress support team
Running a business these days means also running a website. And just like a cafe or retail shop has a team to help maintain the HVAC and plumbing, Cinch is the team for maintaining, supporting, and securing your website.
Wondering if your site
is vulnerable?
30,000 websites get hacked every day. The majority are legitimate small businesses unaware their website is distributing malicious code. Cinch can clean up these issues and help ensure it doesn't happen again.
Don't lose a single
sale or blog post
Maintaining a reliable, scheduled backup of your web means that when catastrophy hits, you're covered. For WooCommerce sites, keeping a backup in real time is even more important. Don't lose a single sale is what we always say.
Sure WordPress is easy.
If you know it.
WordPress now powers about 25% of the entire web, so it must be really easy right? If you've studied HTML, CSS, and PHP, then yes. If not, give us a shout or start a chat – we'll make those WordPress headaches go away.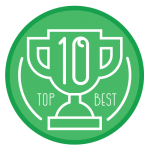 Named one of the
"10 Best WordPress Support Services Available in 2016"
We take care of ANY
WordPress powered website
No long term contracts. Really nice people.
Make Cinch part of your team
Cinch Web Services is U.S. based and has been providing personal, hands-on, website management since 2007. We believe that professional website support should be accessible to businesses and organizations of all sizes. Our unique approach of directly and daily servicing our customers' WordPress websites, and awesome no-obligation maintenance services, has earned us raves.
Bryan Hoffman
WordPress Development Lead
Chris Opsahl
Customer Support Lead
Kari Moe
Accounts & Billing Lead
We feel extremely lucky to have Cinch providing the backbone for our web services. They always keep us running smoothly and looking great.

Ollie Wilder

Programs Director
Recent Posts
We recently had a WooCommerce Support customer ask how they can add an additional item →
We support a ton of customers running WooCommerce on their sites, and have seen an →
Google updated their Maps API requirements last year, many of our customers are just now →