Setting up proper shipping options in WooCommerce can sometimes be a daunting task. Depending on what you are shipping, and where you're shipping to, the setup can get quite complicated. For many of our customers, going with a simple flat rate shipping is an easy method to maintain and update.
But what if you want to add more options than one single flat rate? Say, USPS First Class and Priority? Well thankfully there is an easy way to add more than one flat rate option. And it's super simple.
Add a second (or third) flat rate shipping option
Log into your site and go to WooCommerce > Settings > Shipping. You will end up on the Shipping Zones page where you can edit your zones:

Edit the zone you want to set up a flat rate shipping option for – you can hover and edit, or simply click on the name – United States in this case. Then you can simply click on Add shipping method.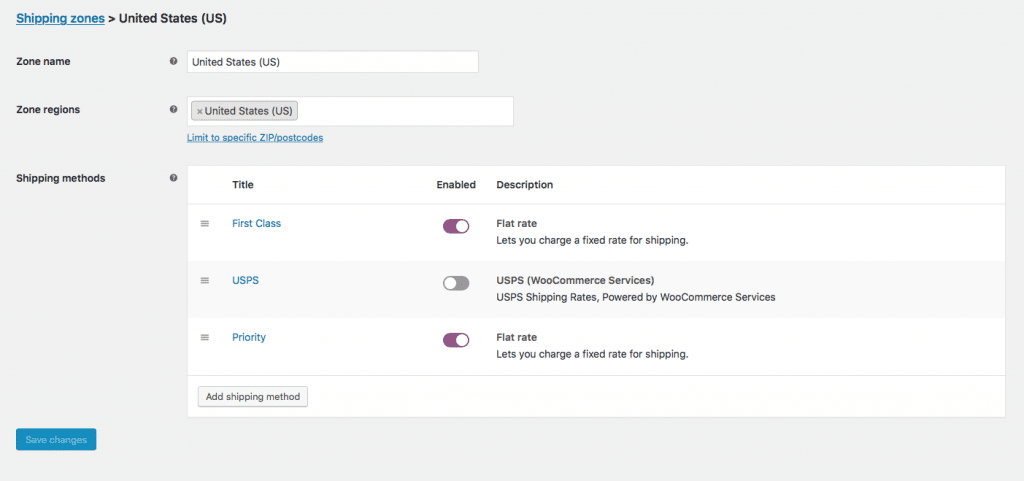 On the resulting modal pop-up, choose Flat rate.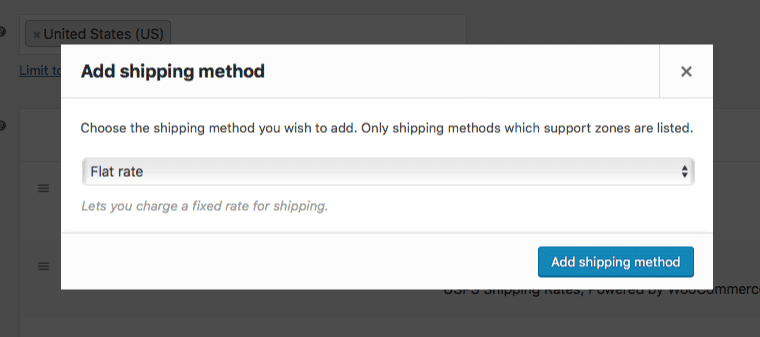 A new Flat Rate option will appear in the list, as enabled. Go ahead and edit it, Adding a title, making it taxable or not, and giving it a cost. Save your changes!

Done and done!