Like any good e-commerce platform, WooCommerce offers the ability to add variations and attributes to products. Sizes, colors, etc. are common ways to sell variations on a product.
Depending on how your theme is set up, these variations will often be available as a dropdown option. The dropdown will usually have a label above it like this:

Change variation default drop-down text
As awesome as 'Choose an Option' is, you may want to change it to something more appropriate to your product. Here's three ways to change it, depending on your circumstance:
Change to a variation option
If you'd like the dropdown to start as one of your variations, you can easily change it in the product edit page > Product Data > Variations. Choose one of your variations from the top Default Form Values: section.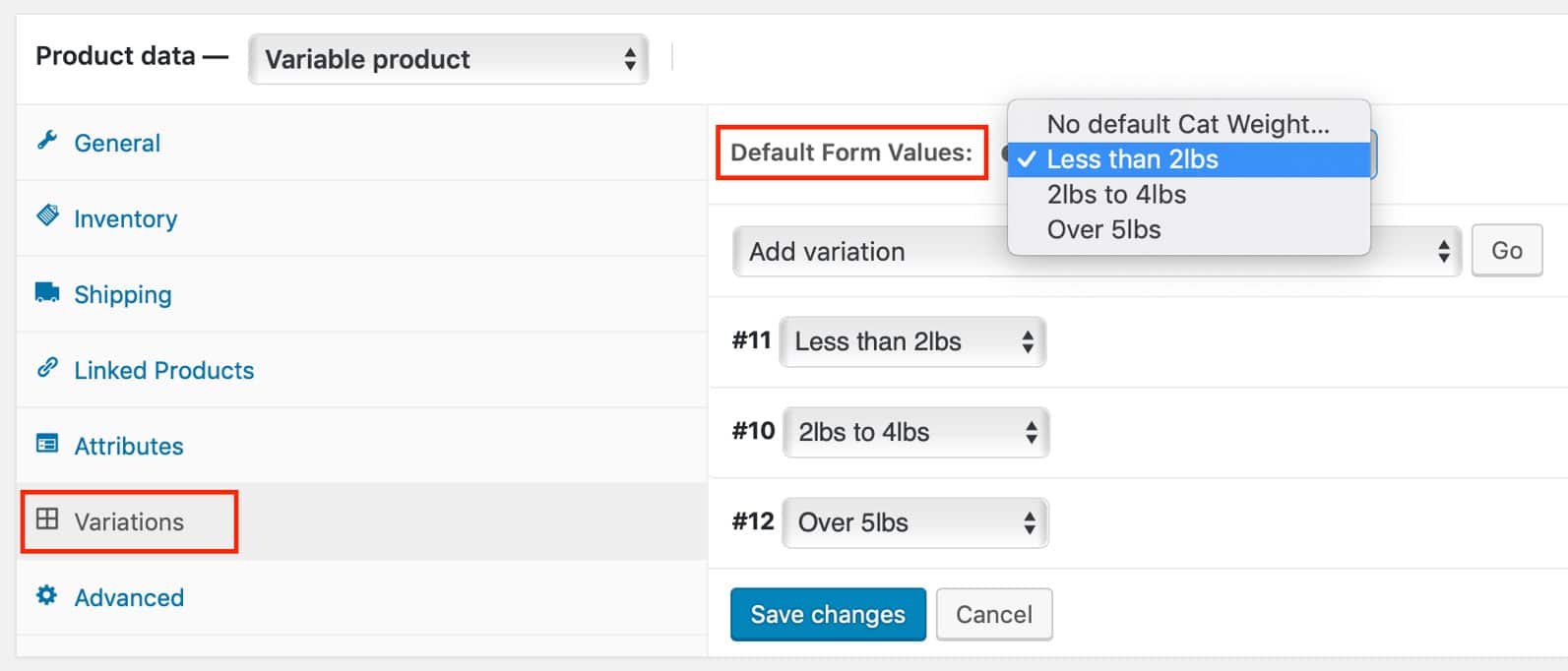 The front end of the site will now show the chosen variation as the dropdown option. Depending on  your theme, you may also see a 'clear' option to return it to the default:

Change all attribute variations to custom text
If you only have a single variation across your shop you can easily change all drop-downs to custom text using a WordPress filter. Add the following code to your functions.php file, or preferably a custom functions plugin:
The front end of your site should now have your custom text as the drop-down text:

Change attribute variations to attribute title
If you have multiple variations, you may want to change this text based on the title of the attribute being displayed. To do so, add the following code to your functions.php file or custom functions plugin:
The front end will now look as such, with the Attribute title as the lead option:

There you have it. Three ways to change the WooCommerce variation drop-down value text.