When WordPress 5.0 was released with the new default editor, Gutenberg, the editing experience has become much more streamlined. Pallets, tools, and metaboxes have been rearranged or hidden from view.
This includes the Comments panel that used to be available on a single post. It listed every comment on the post and allowed for full comment moderation. It looked like this:

If you check a post now using the Gutenberg editor, you'll no longer see this panel, and there is no option to show it. This was a deliberate change by the WordPress dev team.
How to edit all comments on a single post
The need to view or manage all comments on a singular post has not gone away, so here's how to do that:
Go to Posts > All Posts
Locate the post you want to view comments on
Click on the comment bubble icon

This will take you to a page listing all comments on that post. You'll be able to moderate, edit, and reply as you always could: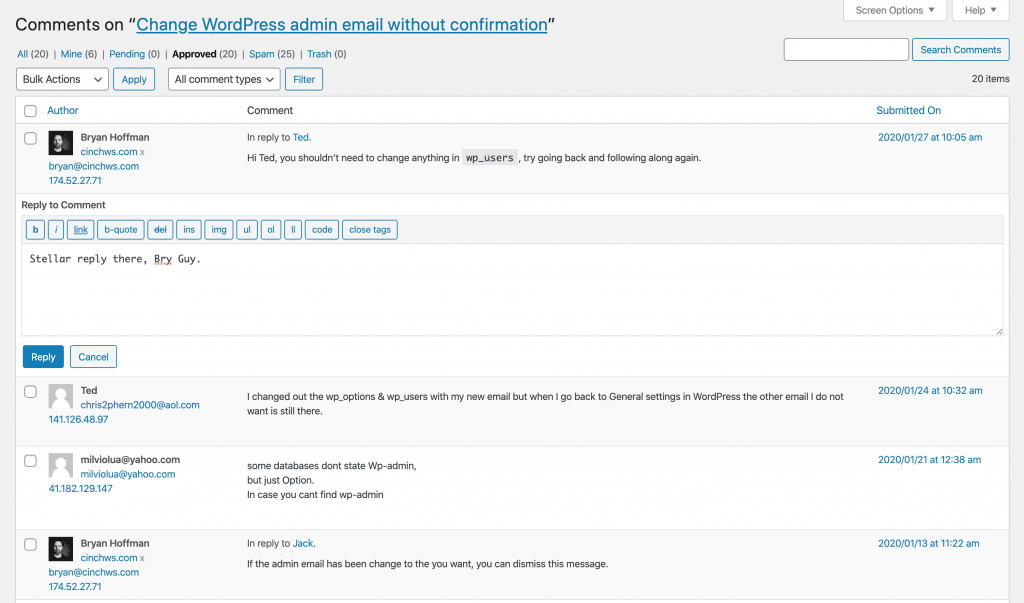 Happy Comment Editing!