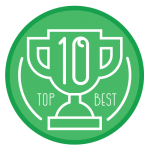 Named one of the
"10 Best WordPress Support Services Available in 2016"
Cinch Web Services has been providing personal, hands-on, website management since 2007. Our unique approach of directly and daily servicing our customer's websites has earned us raves. When a customer subscribes with Cinch, they know our developers are looking after their site as if it were their own. We pride ourselves on expert WordPress and site security knowledge, with the utmost attention to servicing our customers. See what customers are saying about Cinch.
Based in the USA
Talk to Real Developers
Top Rated Customer Service
Since 2007
Meet the Leadership Team
Bryan Hoffman
WordPress Development Lead
Bryan is co-founder and CEO of Cinch, where he is on a mission to keep every WordPress and WooCommerce powered site running smoothly. He lives in Park City, Utah with his family and loves the mountain lifestyle. Connect with him on Twitter @spigot
Chris Opsahl
Customer Support Lead
Chris leads Cinch's customer service team, focusing on quick, smart and effective solutions for clients' needs. As one of Cinch's founders, Chris has been actively involved in the ever-changing world of online businesses and WordPress, and strives to make each customer experience a positive one.
Kari Moe
Accounts & Billing Lead
Kari has been with Cinch since 2009 and manages customer accounts. She has an extensive background in management with a keen focus on customer service, and can also wrangle WordPress pretty darn well. With expertise in content services and website marketing, Kari provides valuable support to our customers.
We feel extremely lucky to have Cinch providing the backbone for our web services. They always keep us running smoothly and looking great.

Ollie Wilder

Programs Director
Serving you virtually, from two physical locations