It's extremely easy to embed a YouTube video (and many other content types) into your WordPress site. This feature was added way back in WordPress 2.9 and more content types have been added since.
How to embed YouTube and other types of content
To embed a YouTube video or other content object into a post or page, place its URL into the content edit area. The URL needs to be on its own line and not hyperlinked (clickable like a text link). Here's a quick example: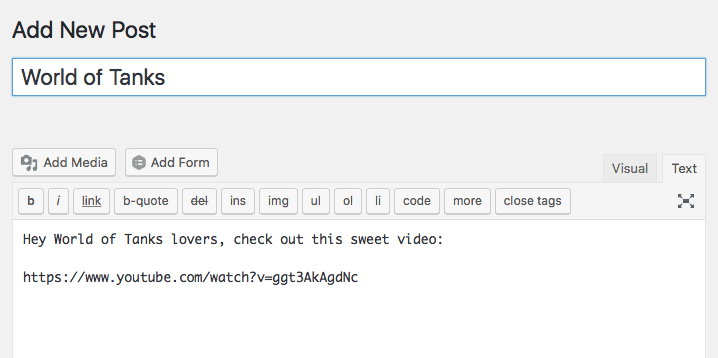 Embed with a shortcode
Another option is to wrap the URL in a shortcode: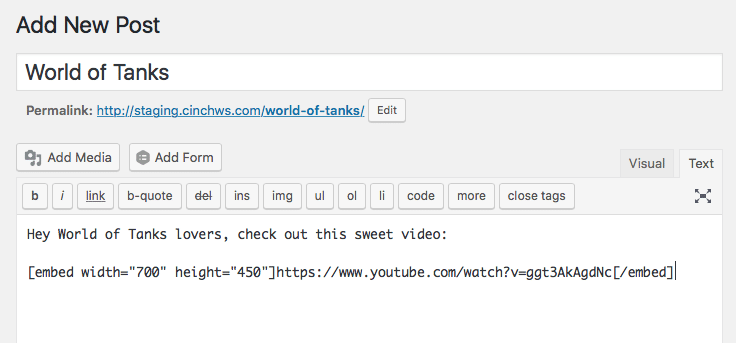 So what sites can you embed content from?
Here's a list of current sites that are white-listed within WordPress for embedding:
This list will probably continue to grow over time, so check back now and again for an updated list.

Extend available shortcodes with Jetpack
If you happen to use Jetpack, the plugin extends the number of embeds quite a bit:
Video
Audio
Images and Documents
Miscellaneous
Shortcodes for adding a blog archive index, contact form, polls, and more.
Module-Dependent Shortcode
This shortcode only works when the corresponding module is enabled.