In a continued effort to push WordPress sites to use newer, more secure versions of PHP, WordPress recently bumped the minimum recommended version of PHP to 7.2. Sites running lower versions will see this message on their dashboard: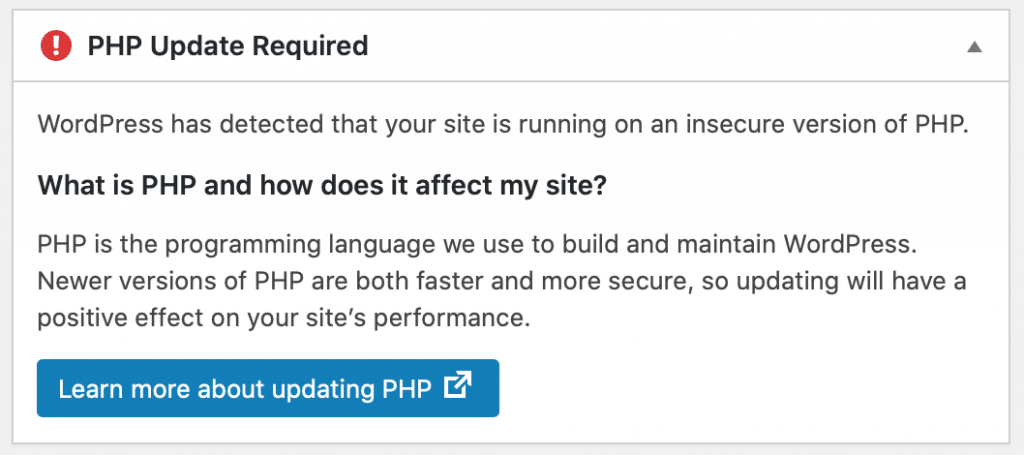 PHP 7.0 reached End of Life in December 2018, and has not been receiving security updates since. Given that PHP 7.2 is scheduled to reach End of Life this coming November, it would be a great idea to upgrade to 7.3 or 7.4 now to get the latest security and performance updates.
Cinch Hosting Customers on 7.3
We finished updating the majority of Cinch Hosting customers to PHP 7.3 this past week. We're dedicated to keeping our customers on the latest secure and stable versions of all server software, including PHP.
PHP 8 is expected to land towards the end of this year, and we look forward to adopting it as it becomes the stable release.